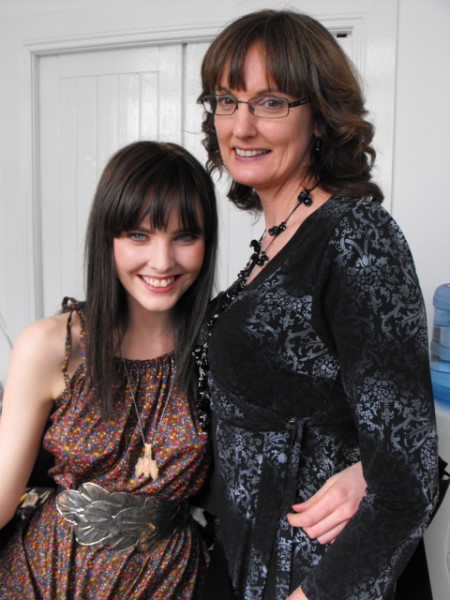 延續前一篇,現在是RAFW所以焦點都繞著Myf,
先前介紹過的新模特兒網站MODELFEED,Myf也是其中一位寫手,
昨天她就po了3篇在RAFW的消息,Myf 媽咪也第一次公開亮相囉!
另外Fashion Week Daily在RAFW的刊物封面別無他人就是Myf,
並且做了一段專訪,以下為專訪內容及RAFW Press Conference影片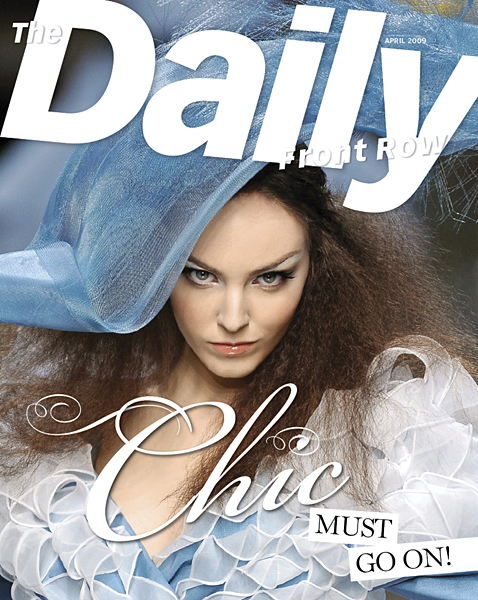 What makes this Fashion Week so different?
Australian fashion is much more raw and relatable than most of the stuff I wear overseas. I so often look at the outfits here and actually want to own them. I feel as though in Australia, designers are more willing to take risks and experiment, which means there is more freedom for reinvention and discovery.
What else do you have planned this week?
I'm interested to see what's been going on in Australian fashion. Hopefully, I'll have time to see my family and friends as well and celebrate my 18th birthday Australia-style!
How exciting is it to walk at home (or close to home)?
It's comforting to be only an hour away from home rather than a whole day. Plus, it's great to be walking for brands that my friends actually know about.
What the first thing you do when you land in Australia?
Take a deep breath. The air here makes it feel as though I'm breathing sludge anywhere else.
What are some of your favorite haunts in Sydney?
I love New Farm Park, Teneriffe Hill Park and Fortitude Valley mall. They're all around where I lived and grew up…but I suppose I never grew up enough to stop going.
What do Aussies do best?
Flat whites. No one else understands the concept.
Who's your favorite Australian?
Germaine Greer.
What are you latest indulgences?
I have an addiction to secondhand CDs. I spend almost all my money on them! And I've been obsessed with vegan baking.
Any crazy hobbies?
I've just started learning poi (fire twirling). I'm not up to lighting them yet, though!
圖片資料來源:MODELFEED,Fashion Week Daily