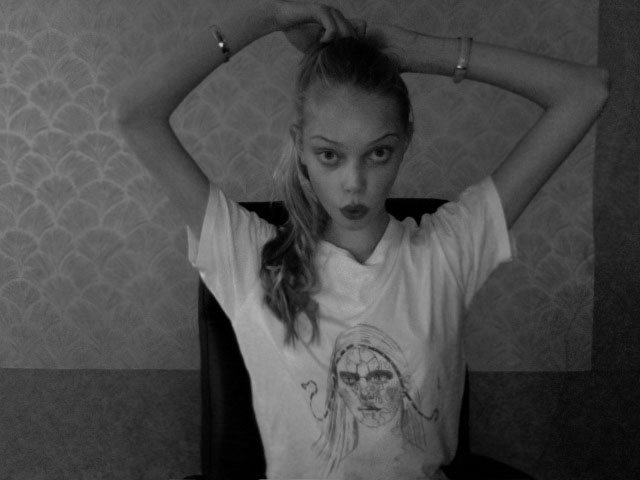 圖片來源:Tanya Dziahileva

如果你是愛讀的忠實讀者,你應該知道如Coco所說有不少模特兒會看自己在tfs上
的討論區,有些人還擁有會員帳號,Tanya就是其中一個,但後來因一些事情
就沒在看到Tanya在tfs上留言,昨天小妮子忽然出現在tfs上感謝粉絲的支持,
讓大家驚喜若狂!Tanya還附上2張相片與大家分享,不過因為是上傳到網站的附加檔,
不是會員就會看不到相片,鑒於Tanya欲與支持她的粉絲分享,版主就將相片
po上來,希望未來能常看到Tanya出現在tfs上,Glad to see you back,Tanya!

We
Tanya!!!

hey everyone))
i just pass by to tfs..and ..thank you all to be so nice and ....
i wish you all the best to all of you and thanks to you ////that you love fashion and models...
all the time when you post something in here..i read it.. it is inspire me so much... same as if you go to any job and peaple will say how they fill...
i am thanksfull to all of you..
and will be trying to do my best..
i just wish to all ..the best ... and.. never forget.. i am just like you..just a normal persona..only... who works in fashion and enjoy that..
thank you


love you all
tanya dyagileva...